Welcome to CG Care Ministries!
We are pleased to announce our new CG Care Ministry Classes are ready for registration! Family, Fitness, Faith, and Finance Care Ministries are all a part of CG's commitment to providing ongoing care that fills a felt need in our community. Each of these ministries provide short term classes or meetings that ultimately invite you to join us on our discipleship journey with worship, small groups, and serving. We can't wait to meet and serve our community in deeper ways! No matter where you are on your journey: CG Cares.
Parenting with Love & Logic
Description: Parenting the Love and Logic Way was designed to provide parents with an opportunity to gain practical and proven tools for raising respectful, responsible, and happy kids!

Meets: Wednesdays, 10/14 - 11/18 at 1pm and 6pm. You can join whichever session best fits your schedule!
Divorce Care
Description: DivorceCare is a friendly, caring group of people who will walk alongside you through one of life's most difficult experiences.

Meets: Wednesday evenings, 8/26 - 11/18 6:30 pm | Online
Live Your Fullest Everyday
Description: God has given us one life and one body. This 4-week class will teach you how to create daily habits for a positive mindset, healthy nutrition and supplements, along with consistent fitness to enjoy your best health every day!

Meets: Wednesday evenings, 9/16 - 10/7, 6 pm | Online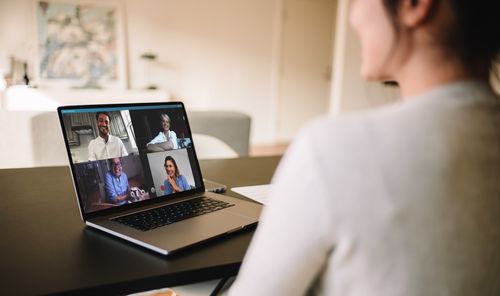 Alpha
Description: Do you have questions about faith? Alpha is a safe space to discuss those questions, meet people, and possibly find some answers!

Meets: Monday evenings, starting in September, 7 pm | Online
What We Believe
Description: Our 6 week What We Believe class series will guide you through our Lutheran background as well as facilitate membership here at Christ Greenfield.

Meets: Thursday evenings, 6:30 pm, 9/17 - 10/22 | Online
God, Government & the Gospel
Description: Learn to share the love of Christ during this election season and see what the Bible teaches about God, Government, and the Gospel during a series of lively videos by dynamic Pastor David Platt followed by class discussion.

Meets: Sunday evenings, 6:30 pm, 9/27 - 11/1 | Online
Personal Budgeting Crash Course
Description: Crash course reviewing how to develop and follow a personal budget.

Meets: Tuesday evenings from 6:30 - 7:30, 9/15 - 11/10 | Online
Financial Peace University
Description: A plan to get out of debt so you can live and give like nobody else!

Meets: Sunday mornings, 10/4 - 11/29 | 10:30am |
Christ Greenfield East Mesa